Maxi Flora
Large hydroponic system
PLN589.00
The large hydroponic garden will allow you to enjoy fresh plants throughout the year. Integrated LED lighting will provide your plants with ideal conditions for growth and effective photosynthesis. You can use three different lighting modes. A pump installed in the tank ensures adequate water circulation in the system. Check how lush plants can grow in your home with Maxi Flora. See for yourself that this system will give you the best crops of your favorite herbs and vegetables.
Discover the advantages of hydroponics
see the difference in your own kitchen

Ogród hydroponiczny Maxi Flora
Growing hydroponically at home? Yes, with Maxi Flora you have this possibility at your fingertips. This technologically advanced system will provide optimal conditions for growing your favorite herbs and mini vegetables.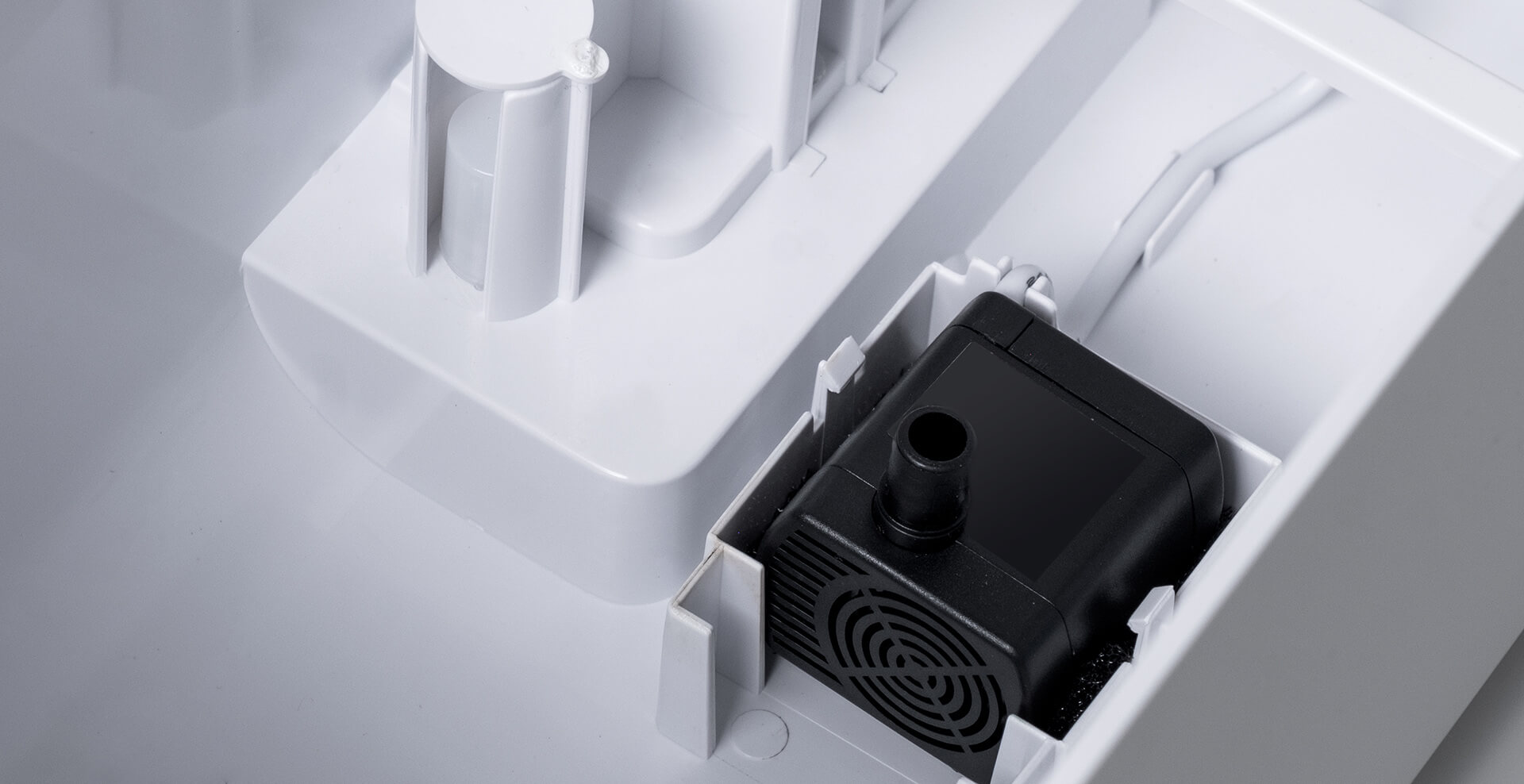 Water pump
The built-in pump in the tank ensures water circulation in the system and improves nutrient solution oxygenation. The pump starts automatically in the programmed cycle. If the water level in the tank drops below the minimum, the pump will not start until the tank is refilled.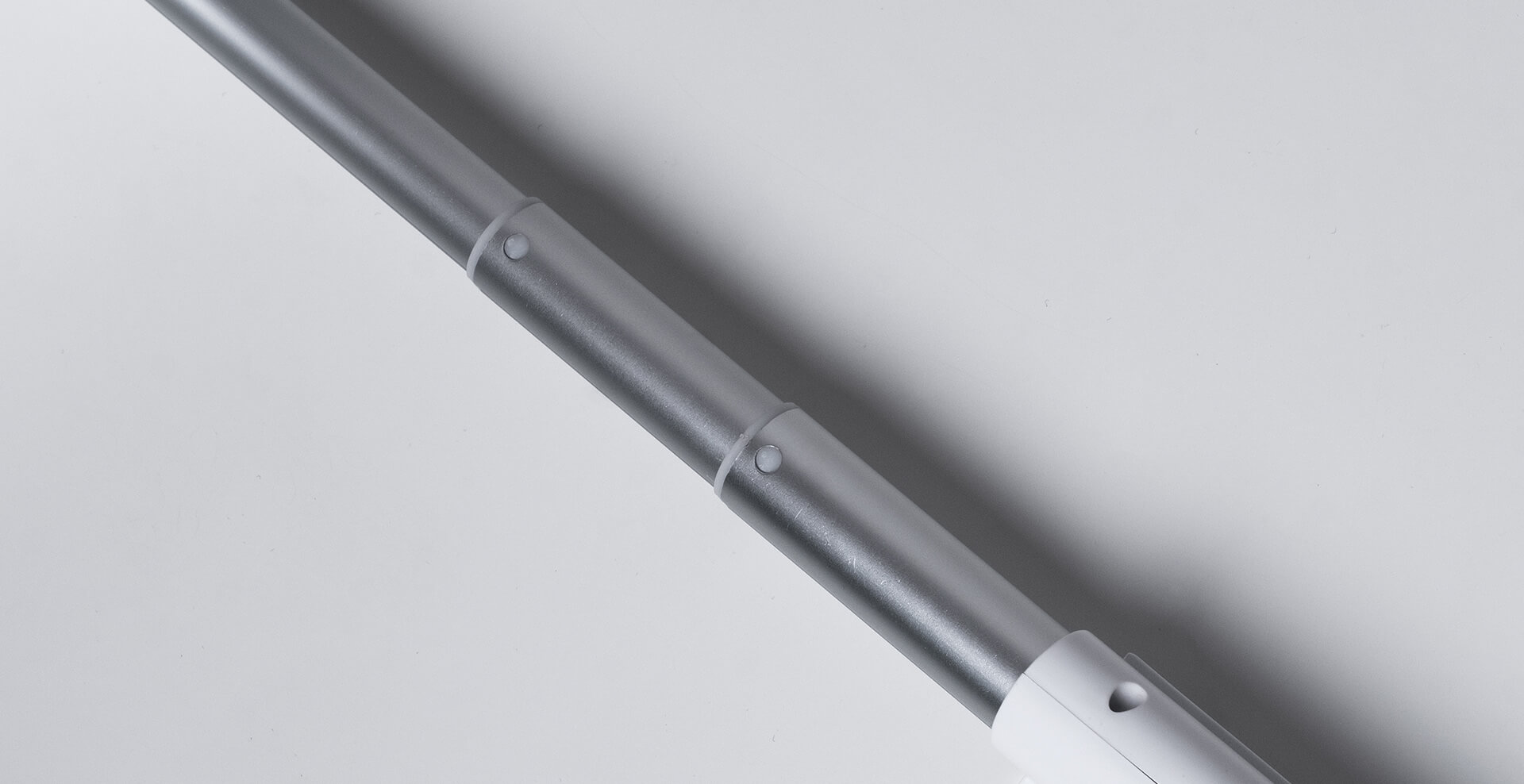 Adjustable lighting height
The lighting height can be adjusted by extending the telescopic arm of the lamp. Lift the lamp as the plant grows and watch how beautifully the plants rise towards the light. The maximum height of the lamp is 50cm.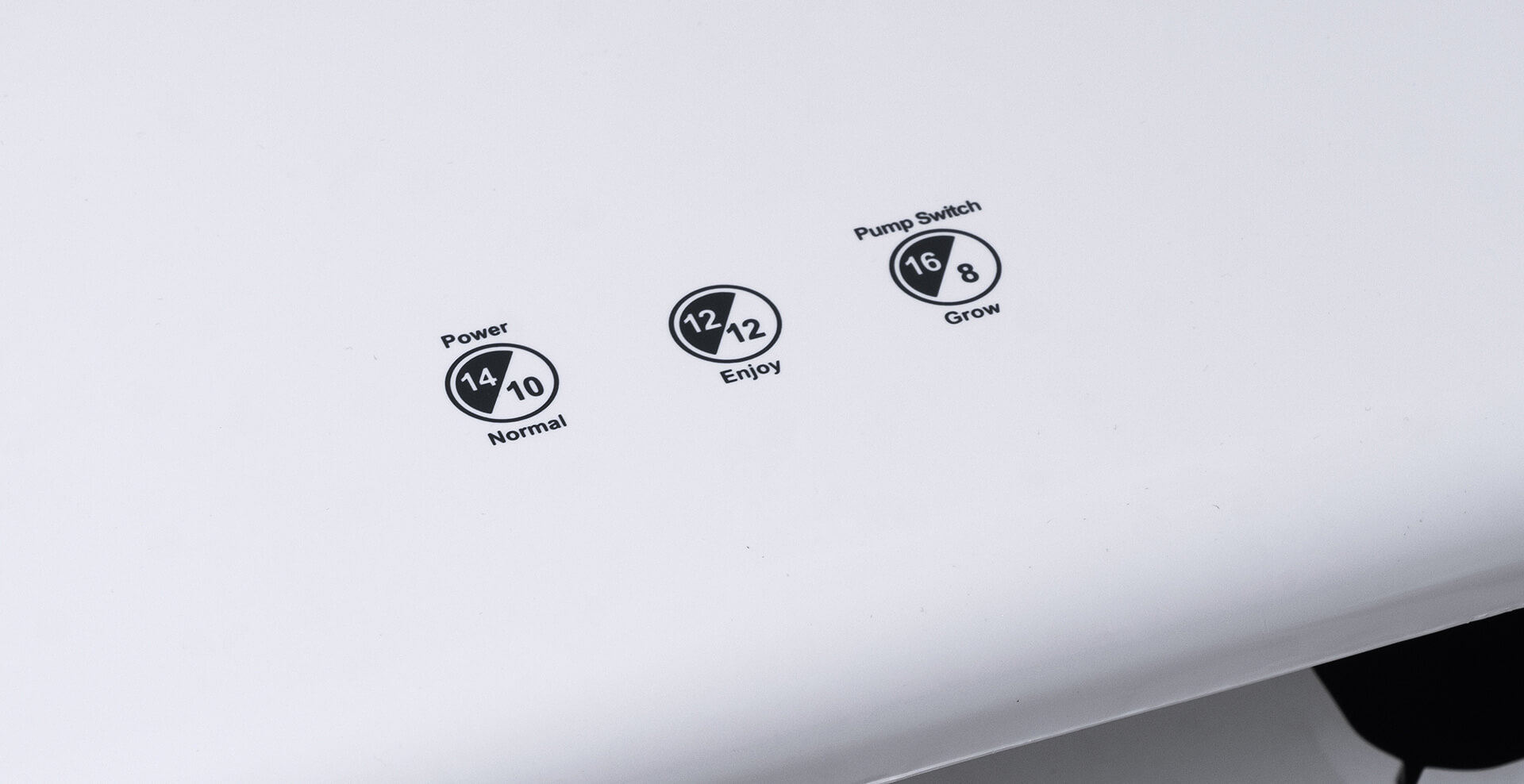 3 lighting modes
Choose from three different modes of system lighting. Normal- full mixed light (14h ON / 10h OFF), Enjoy- white light, reduced light output (12h ON / 12h OFF), Grow- white light, higher light output (16h ON / 8h OFF)
The Maxi Flora is a device that will delight both beginners and experienced gardeners. This hydroponic system is a real innovation in home gardening. With a large reservoir with built-in water pump and Full-Spectrum LED lighting that easily adapts to the needs of your plants, home gardening is a pleasure. Plus, the lack of soil eliminates any pests that may be present.
Reviews (1)
What customers think about this item?
Create a Review
March 5, 2021

super sprawamam obydwa systemy - maly i duzy, obydwa sa mega dobre, wszystko rosnie znacznie szybciej niz normalnie posadzone i nie ma problemu z podlewaniem