Starter pack Eco Flora + 5 seeds sachets
PLN320.00
You can buy the Eco Flora hydroponic system including a package of 5 different seeds. Write down what species you choose from our offer in your order notes.
Discover the advantages of hydroponics
see the difference in your own kitchen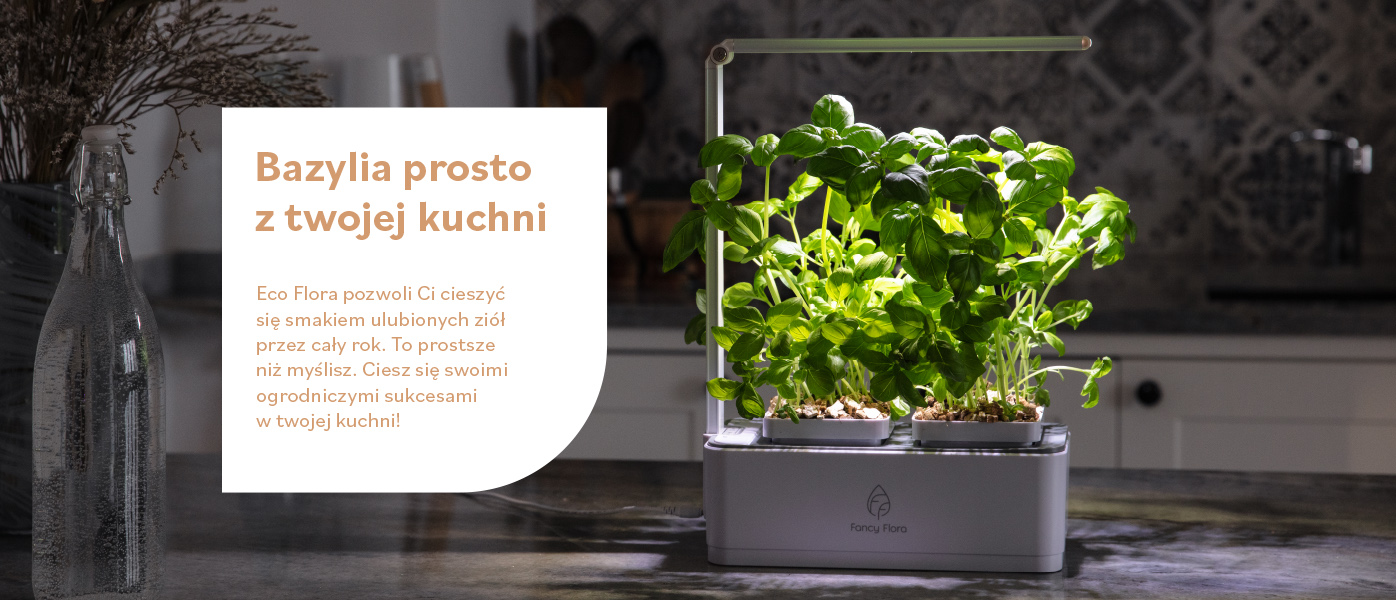 Eco Flora hydroponic garden
The Eco Flora Hydroponic Garden has been designed with the idea of allowing anyone who wants to enjoy beautiful and fresh herbs in their surroundings to grow. Elegant design and colors to match any interior make this set look perfect in the kitchen, bathroom or office.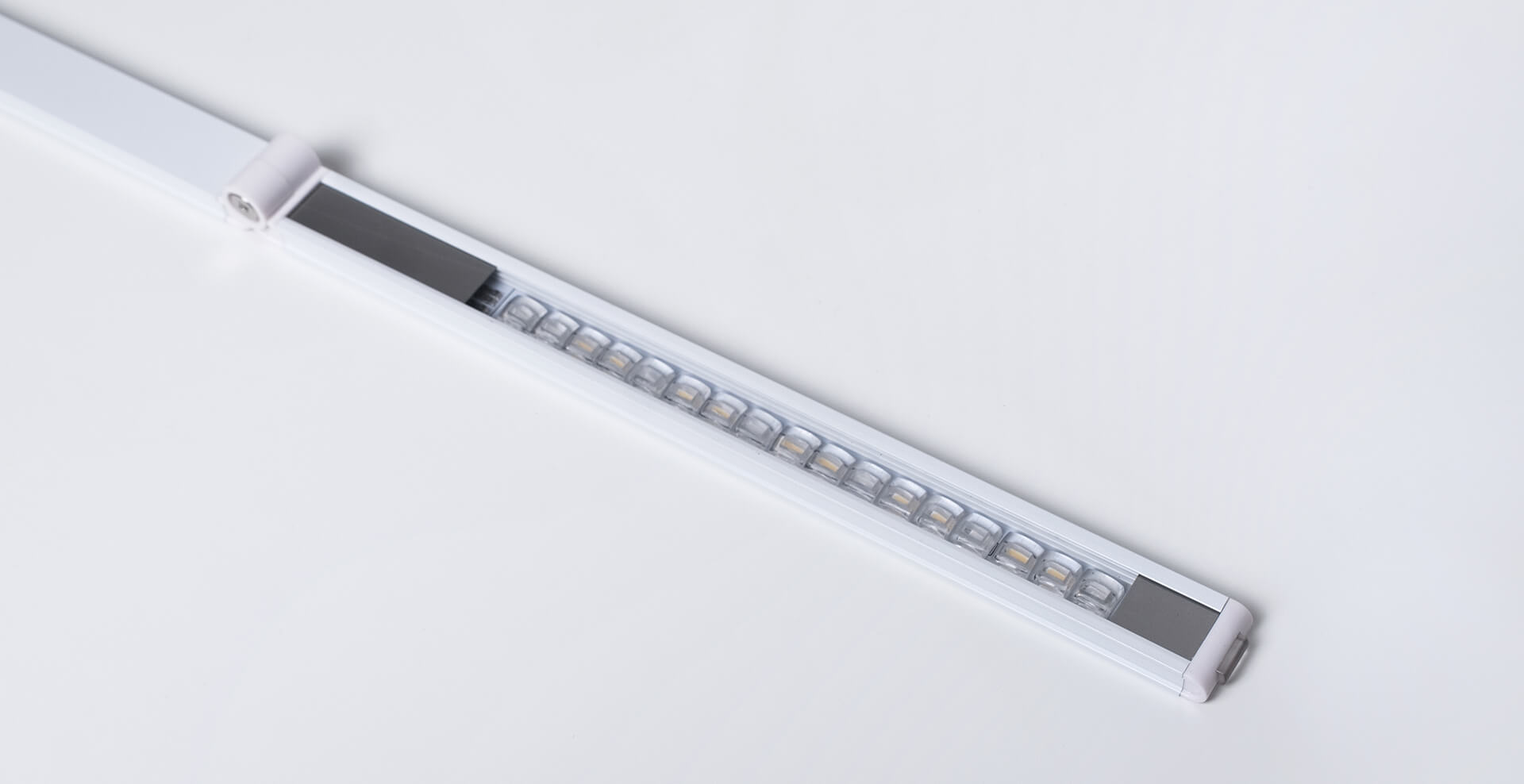 LED lighting with built-in timer
Grow plants even in rooms without daylight and during the autumn and winter. A timer built in the lamp will start the lighting for 16 hours at the indicated time - you don't have to remember to turn the lamp on every day. It's best to turn the timer on when you wake up, so that the lighting doesn't disturb your sleep.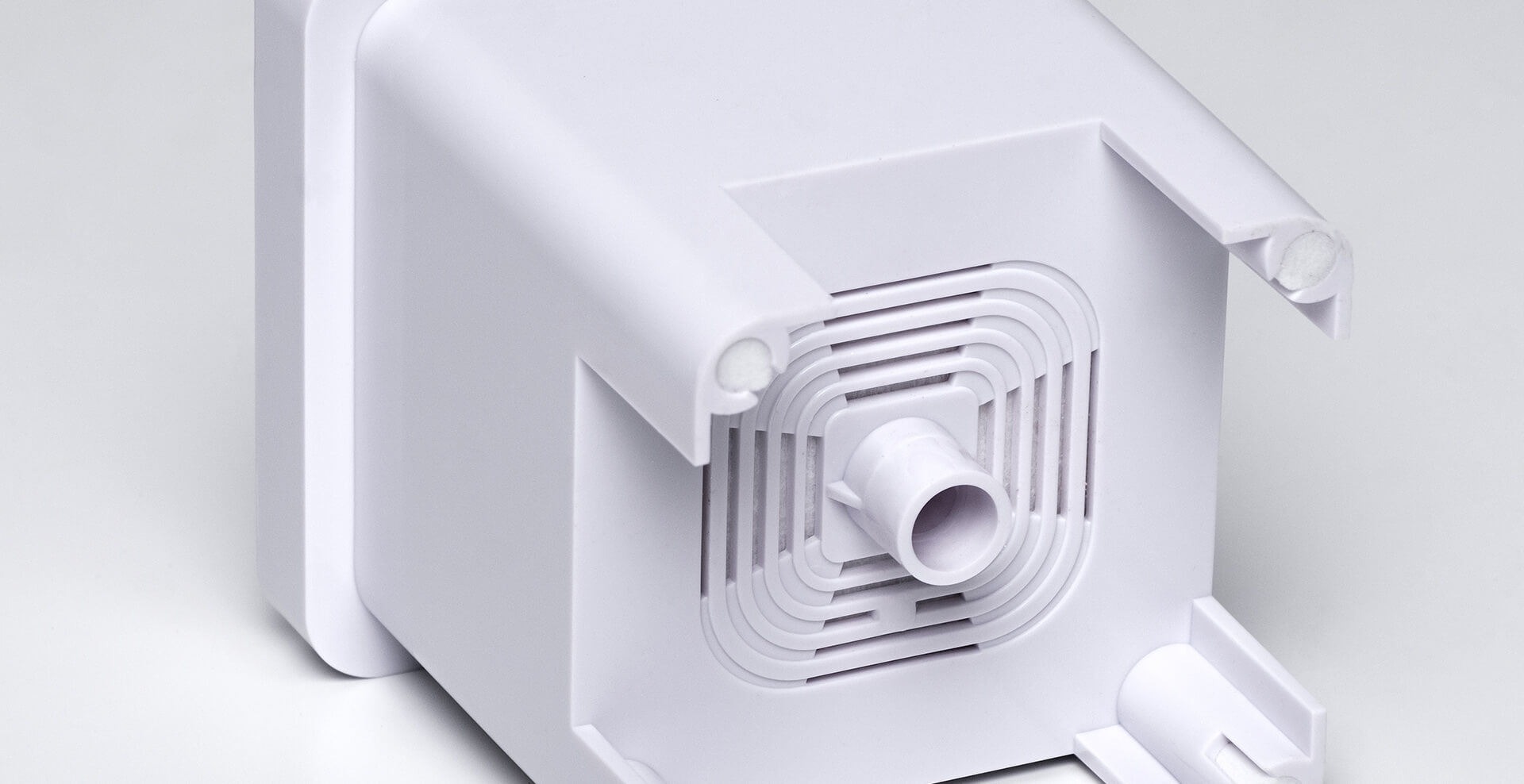 Automatic substrate irrigation
The substrate is irrigated automatically - this ensures an optimal moisture level for the roots. You only need to replenish the water level in the tank once every 2 weeks or replace it completely. If the water level drops below the minimum, the system will alert you with a beep and a flashing red light.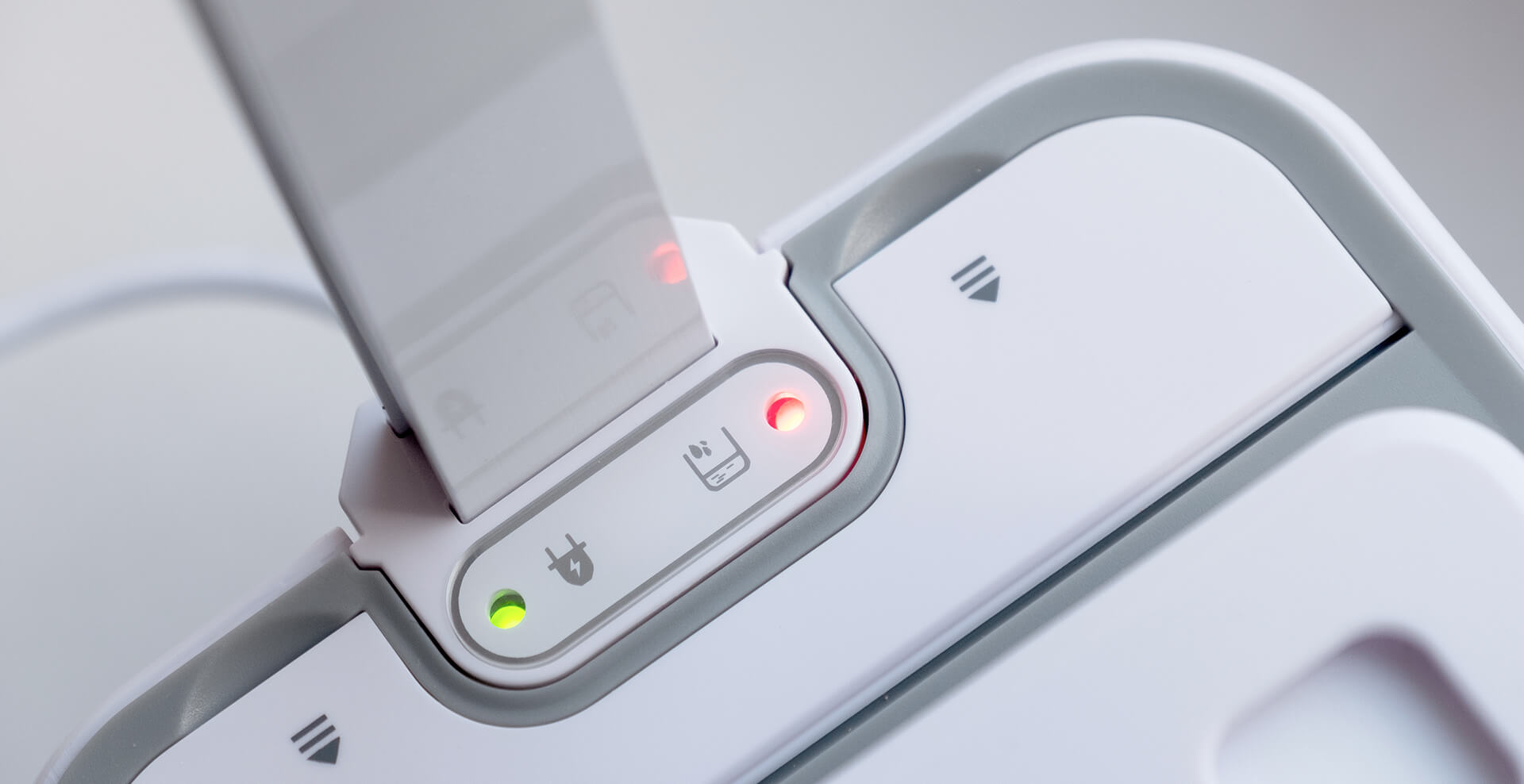 Diodes showing system status
Eco Flora is equipped with two LEDs informing about the condition of the device. The green LED with a bulb symbol indicates proper connection of the device to the mains (it lights continuously). The red LED with the droplet symbol starts flashing when the water level in the tank falls below the minimum. When the water has been replenished, the LED goes off automatically.
Eco Flora is the perfect balance between modern technology and nature. Whether you are an expert gardener or a person who has no green thumb, with Eco Flora you can explore the fascinating world of growing your favorite herbs and vegetables!